TIPS FOR GETTING YOUR BEST WEDDING PHOTOS
Tip #1: Plan out the timing of your wedding carefully.
The choices you make about the timing of your wedding day will impact the flow of the day and the stress you might have to deal with. These choices can also have an impact on your photographs. I like to educate couples with as much information as I can to ensure they will get everything they want and will be able to truly enjoy their day. One of the first things I like to discuss is if the couple plans on waiting to see each other until the ceremony. Traditionally, the groom waits to see his bride on the wedding day until she walks down the aisle. This tradition originated with arranged marriages when the couples were chosen for money and power. The couple was not allowed to see each other until the ceremony so they did not have a chance to back out once they saw what each other looked like. Although today's couples marry for love, some still like to uphold this tradition. The new trend couples are choosing today is to spend more time with each other, family, and friends. This leads to the idea of the "First Look" which I believe is the best option for many reasons.
1. You get more time together laughing, talking, hugging, and kissing before the craziness of the day takes over.
If you wait to see each other until the ceremony you most likely will not have the opportunity to talk, hug, and kiss your partner since the ceremony will start right away. After you say your vows you are moved right into the love of your family and friends for the remainder of the day. If you choose to do a "First Look", seeing each other before the ceremony, you are able to have a private, romantic moment to see each other for the first time, alone. This will allow you to really take in what you and your partner are doing, talk, love, hug, kiss, all in a special moment for just the two of you. This special moment also creates some amazing opportunities for more photos of the two of you seeing each other for the first time.
2. Less stress is always best.
I have been a part of a lot of incredible weddings and one thing they all have in common are some type of stress and anxiety as they get ready in the morning. Couples who see each other before the ceremony, often still are anxious, but as soon as they see each other, talk, kiss, and really experience the moment, all that anxiety is gone. For the rest of the day, they are completely relaxed and enjoy their day.
3. Portraits can be quicker.
If you see each other before the ceremony, this opens up the opportunity to get all the family portraits out of the way before the ceremony begins. This way, after the ceremony, you can get to the reception quicker and have more time to spend with your family and friends celebrating.
4. You can plan your wedding ceremony near sunset.
Many couples want a sunset ceremony, but natural light is a critical part of quality portraits. If you get all of the portraits finished before the ceremony begins, you have the flexibility to have your ceremony when you like.
There are many ways timing can affect your photography along with your stress level, so planning is critical. Also be sure to pad in extra time between transitions of your day (i.e. getting ready, ceremony, reception, etc.) in case unexpected things come up. Planning more time than you think you'll need will really help to make your day run extra smooth.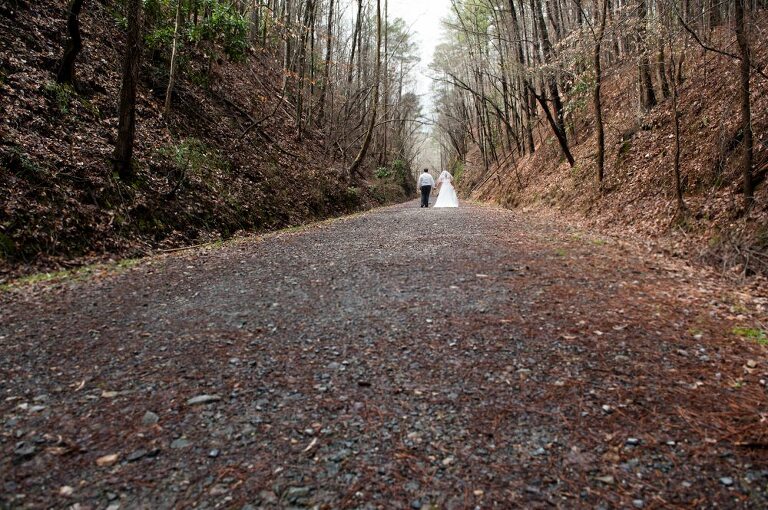 Tip #2: Communicate any "must have" shots.
Although my style is very photojournalistic, I typically always shoot the following formal portraits.
– Bride & Groom or partner(s) together.
– B & G, or partner with bride's extended families
– B & G, or partner with groom's extended families
– Bridal party altogether
– Bride with bridesmaids
– Groom with groomsmen
I understand each family and couple are unique, so I encourage my clients to let me know of any additional groupings they may want to include. For example, if you really want a photo with a particular person, I must know ahead of time, so I can plan for this. Many times, couples are so swept up in the movement of the day that things can be forgotten. It is important to not get too carried away with lists of photos since this can really eat up a lot of time and cut into other key areas of your day. I will also be shooting constantly throughout the day and will capture a number of images you will love. As an artist, it is important for me to stay in a creative zone and focus on telling the story as it happens.
Tip #3: Prepare everyone else for the style of photography you have chosen. 
There are so many styles of photography these days and many guests have different ideas of what the wedding day will be like, so it's important that they are informed. For example, grandparents or even parents might expect an old, traditional, style of wedding photography where everyone just sits very stiff and smiles big. I don't want people to see me and expect to say cheese. I want to remain invisible and unnoticed as much as possible, so I am better able to capture the story of the day as it unfolds naturally.
I suggest to my clients to communicate their excitement about their photography choice via email to all of their family and friends. I also suggest sharing my website, so they are able to view my work beforehand. By doing this, I hope they will better understand and be prepared for what I will be doing on the wedding day. Hopefully, they will also be more comfortable around the camera.
Tip #4: Trust is key, so trust me.
When you hire your wedding photographer, one of the most critical attributes to look for is someone you can trust. Hiring a wedding photographer can be hard and even scary since you are basically purchasing something that is not tangible at the time. You can't see anything, hold anything, or see how it's going to fit. This is why trust is important, but don't trust just anyone.
I work hard to educate and be as transparent as possible with all of my clients. This is one of the main reasons for my website and blog, so potential clients have the opportunity to get to know me and know my work. I also like to meet in person so potential clients can see multiple full wedding days, slideshows, albums, and more to really get a sense of what they can expect. I want them to be able to see the consistency in my work and to be able to get to know me on a professional level as well as on a personal level. I take photographing someone's wedding very seriously and it's part of my job to help make it as easy as possible for clients to trust me. I know I am asking for a lot from someone to trust me with such an important job on one of the most important days of their lives, but trust is a vital part of a relationship, and I do my job to earn it.
I want my clients to fully enjoy their day and not worry at all about making sure all of the right shots are being taken; this is my job. The only job my clients have is to embrace the moments and enjoy what their wedding day is all about. So if you are hiring a wedding photographer, hire one you can trust. Then when your wedding day comes…..TRUST them!
If you like these tips you can find other wedding planning tips on my blog at Tips For Clients. If you have a topic you would like to see covered, please let me know! :D
My name is Matt Druin and I'm an Atlanta wedding photographer that specializes in unique, offbeat weddings for all awesome people! Not only do I shoot amazing Atlanta weddings, but I also travel frequently for destination weddings, and weddings all over, with no travel fees in the US for amazing wedding photography. I also shoot Atlanta engagement sessions for newly engaged couples. I've even been known to travel, and far, for engagement sessions too!
Contact Atlanta Wedding Photographer Matthew Druin
Email [email protected]
Phone 678-551-0115
Address 225 Parkway 575 #66 Woodstock, Georgia 30188
Portfolios www.matthewdruin.com
IF YOU LIKED THIS POST, YOU MIGHT LIKE THESE OTHER POSTS: