You might have already seen my blog post about my New Orleans experience, but now here is Sarah & Edgar's engagement session in the Big Easy. New Orleans is a really important part of both Sarah and Edgar's lives. Both lived there for some time before making their way up to Atlanta after Hurricane Katrina. The Big Easy also plays a very important roll in their wedding, so of course we had to shoot their engagement session there. 
The whole day called for 80% chance of rain, but we had no other option but to make it happen. After Jessica and I finished our famous beignets and espresso from Café Du Monde, we met up with Sarah and Edgar at a local park to begin the first part of our shoot. We took advantage of some of the amazing trees and I even climbed a few. Some of the trees are a few of the oldest in New Orleans and are held up by large posts to help keep their massive branches from snapping.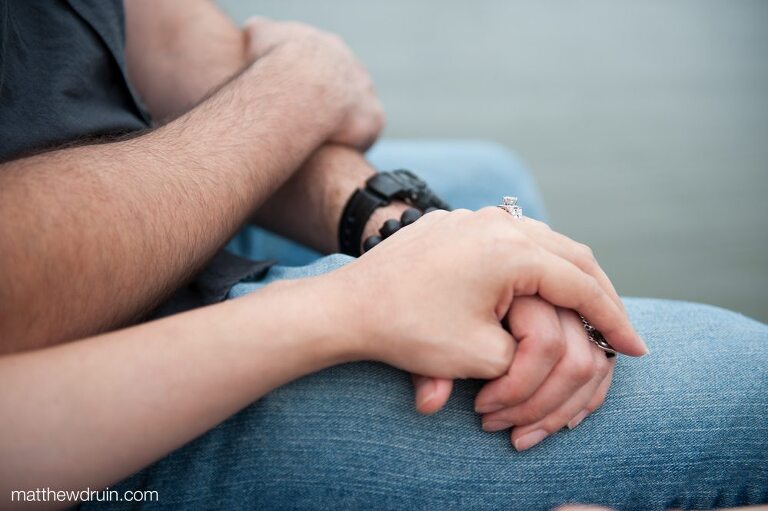 We then made the drive to the Jackson Square and Bourbon Street areas to add a little flare to the session and capture some of what New Orleans is famous for. We took our time walking the busy streets and alleys stopping at a variety of locations to capture portraits with the awesome ambiance of the city. There's no doubt, even during the day you'll run into some pretty crazy things, all of which added to the fun. Here are some of my favorite photos from the day and be sure to check out my New Orleans street photos from our trip as well!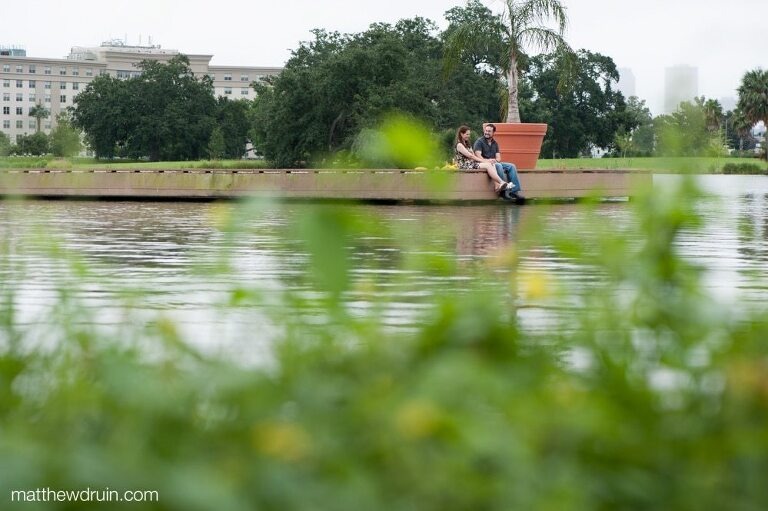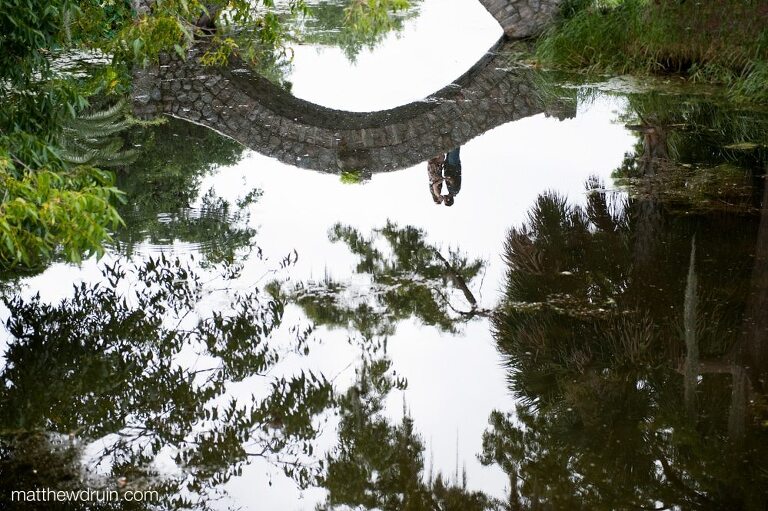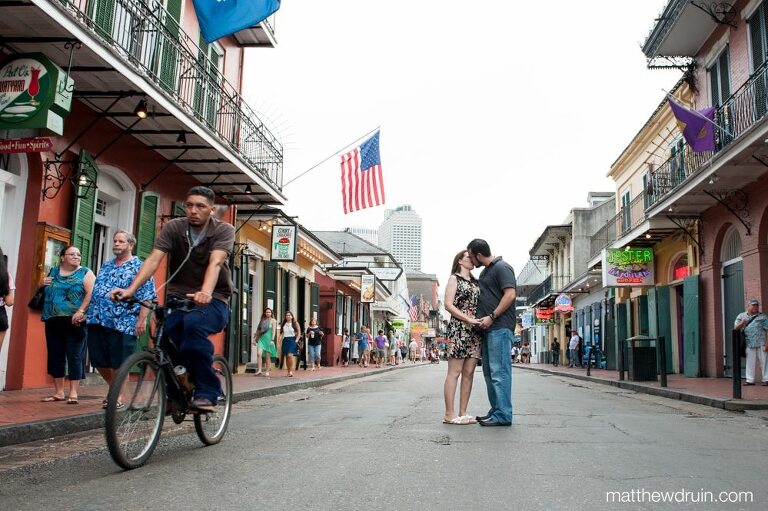 My name is Matt Druin and I'm an Atlanta wedding photographer that specializes in unique, offbeat weddings for all awesome people! Not only do I shoot amazing Atlanta weddings, but I also travel frequently for destination weddings, and weddings all over, with no travel fees in the US for amazing wedding photography. I also shoot Atlanta engagement sessions for newly engaged couples. I've even been known to travel, and far, for engagement sessions too!
Contact Atlanta Wedding Photographer Matthew Druin
Email [email protected]
Phone 678-551-0115
Address 225 Parkway 575 #66 Woodstock, Georgia 30188
Portfolios www.matthewdruin.com
IF YOU LIKED THIS POST, YOU MIGHT LIKE THESE OTHER POSTS: