In January, Jessica and I were up in New York City for some other shoots and we had the opportunity to visit with Karina and Tyler, one of our past wedding couples for some classic New York City portraits in Central Park. Initially, we had planned for a spring portrait session when the whole park is filled with life and to take advantage of the amazing spring colors. Since I was already up in New York City, it just made things easier for us all to do the winter season. Although spring is amazing in the park, I think winter offers a totally different look that's just as awesome. Not to mention how incredibly quiet it is. I'm generally up in New York City six to eight times a year anyways, so maybe we'll do some spring photos too!
Don't let the photos fool you. It was ridiculously cold, so we would have to shoot photos in spurts with Karina and Tyler putting on and taking off their giant winter coats. We spent about an hour walking around Central Park taking photos, but also just enjoying some quality time catching up since their wedding and enjoying the views the park had to offer.  
Here are some of my personal favorites from Karina and Tyler's New York City portraits in Central Park.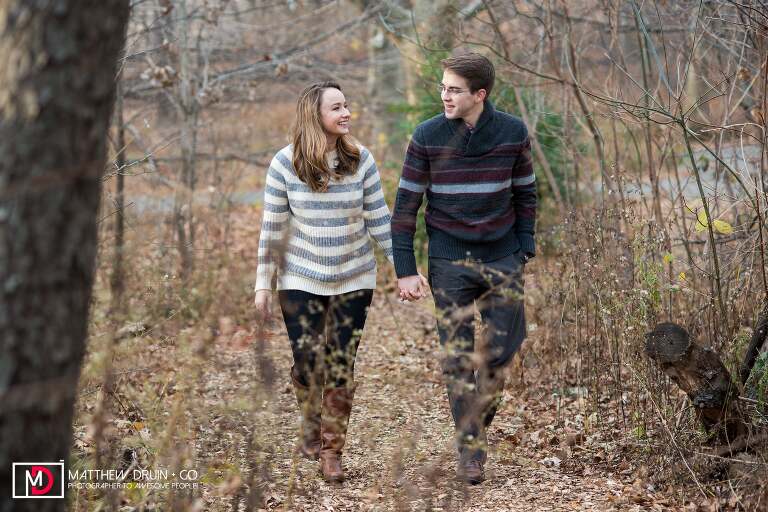 My name is Matt Druin and I'm an Atlanta wedding photographer that specializes in unique, offbeat weddings for all awesome people! Not only do I shoot amazing Atlanta weddings, but I also travel frequently for destination weddings, and weddings all over, with no travel fees in the US for amazing wedding photography. I also shoot Atlanta engagement sessions and destination engagement sessions for newly engaged couples. I've even been known to travel, and far, for engagement sessions too!
Contact Atlanta Wedding Photographer Matthew Druin
Email [email protected]
Phone 678-551-0115
Address 225 Parkway 575 #66 Woodstock, Georgia 30188
Portfolios www.matthewdruin.com
IF YOU LIKED THIS POST, YOU MIGHT LIKE THESE OTHER POSTS: