Olivia and Duwane met at a BBQ on a warm 4th of July summer day and since then sparks have flown. (Pun fully intended). :) Their modern Atlanta wedding started at the Loews Hotel in downtown Atlanta where Olivia got ready with her bridesmaids on the 25th floor. Duwane and his groomsmen were a few blocks away getting ready at the Peachtree Club on the 28th floor of the Midtown skyscraper.
Although neither could see each other, we were able to see each of the buildings from both locations which was pretty cool. Once Olivia finished hair and makeup, she made her way over to the Peachtree Club where her mom helped her with her wedding dress and final touches before the ceremony began.
As the last few guest made their way to their seats, a saxophone could be heard signaling the ceremony to start. Olivia & Duwane decided to forgo the first look and waited until the ceremony to see each other for the first time. Once Duwane was in place at the alter, Olivia made her grand entrance onto the terrace, and a few tears could ever so slightly be found in Duwane's eyes. Olivia's father lifted her veil and graciously handed his daughter over to Duwane. The ceremony was short and sweet. After a few blessings, an exchanging of rings, a passionate kiss, and a jump over a broom, they were officially husband and wife!
After the ceremony, everyone made their way around to the various snack and bar areas within the the Peachtree Club while the rest of us headed downstairs for portraits. Afterward, Olivia and Duwane along with the rest of the bridal party made their entrance back onto the terrace for introductions and their first dance. Olivia and Duwane are both very passionate about family and friends and were sure to include all of them during their first dance. From the top of the 999 Peachtree building, the sunset was amazing as it began to set low behind the downtown Atlanta buildings. Although the sun was barely visible, the party had just begun, and with the help of AtlantaDJOnline, kept going long into the night.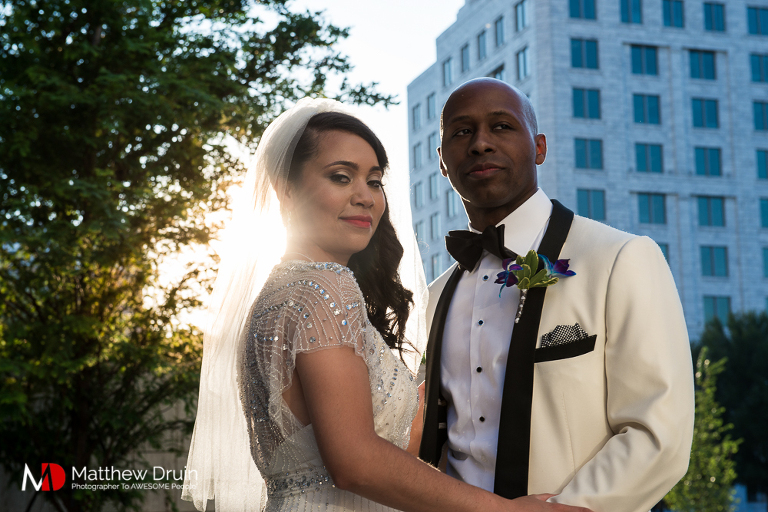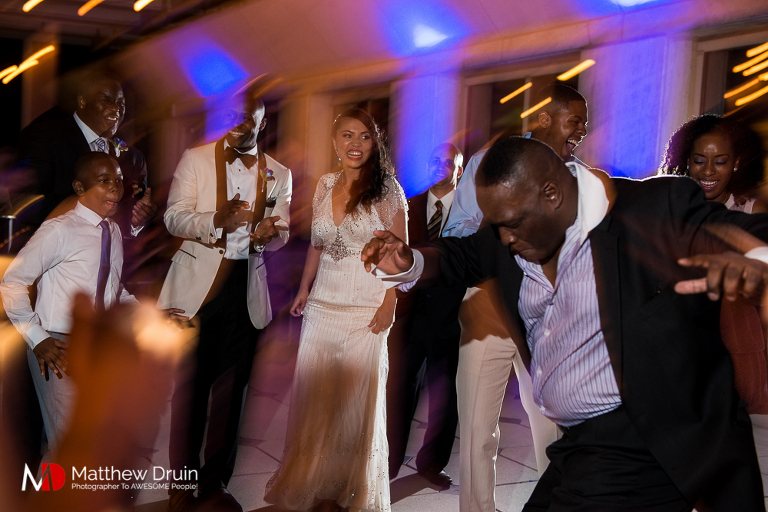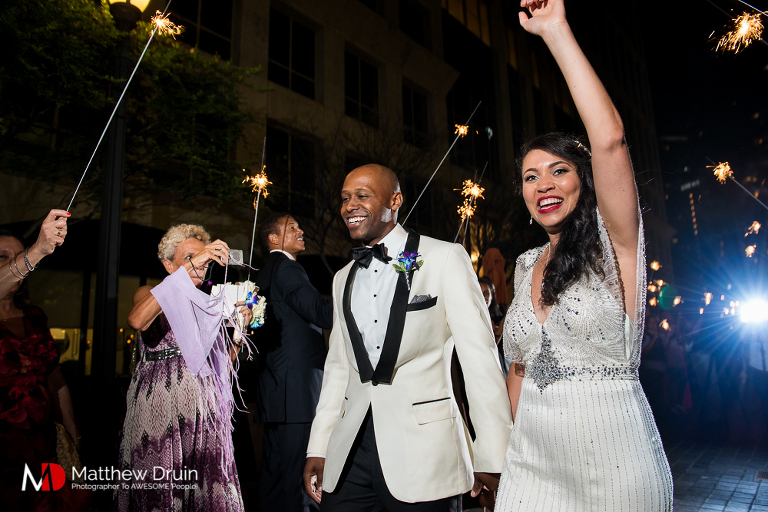 My name is Matt Druin and I'm an Atlanta wedding photographer that specializes in unique, offbeat weddings for all awesome people! Not only do I shoot amazing Atlanta weddings, but I also travel frequently for destination weddings, and weddings all over, with no travel fees in the US for amazing wedding photography. I also shoot Atlanta engagement sessions for newly engaged couples. I've even been known to travel, and far, for engagement sessions too!
Contact Atlanta Wedding Photographer Matthew Druin
Email [email protected]
Phone 678-551-0115
Address 225 Parkway 575 #66 Woodstock, Georgia 30188
Portfolios www.matthewdruin.com
IF YOU LIKED THIS POST, YOU MIGHT LIKE THESE OTHER POSTS: