One late spring in a slightly dusty karaoke bar, two friends met with others for a fun night. A few hours later with a duet of Bennie and the Jets between Megan and Austin, an instant connection took place. Over the course of a couple of months as the pair worked side by side doing volunteer construction work, love cast its spell. If you're curious about their proposal, well…you can check out Austin's surprise proposal to Megan on my blog at A Georgia Winter Wedding Proposal!
If you have already seen Megan and Austin's Savannah engagement session, you know both Megan and Austin are big fans of Savannah. Megan really LOVES Gone With The Wind and it was an inspiration for their wedding, so obviously, a destination wedding in Savannah made perfect sense for the two. The couple, along with their bridal party, got ready at the 1882 Brockington Hall mansion in the Historic District just a few blocks from Forsyth Park.
The design of Brockington Hall made it perfect for being able to keep the couple away from seeing each other before it was time. As everyone busily got ready, Austin had another surprise up his sleeve, and he appointed one of his groomsmen to bring Megan a special gift. As Megan slowly opened the bag a teal box became visible that was unmistakably Tiffany & Co. A few more pulls and a ring made its way into Megan's hand. Being worried she would lose her wedding ring in the ocean on their honeymoon, Austin got her a Tiffany & Co. ring to be used as her wedding ring while they were on their trip. Of course, it made a great addition for the other hand when they returned.
Once everyone was ready, Megan and Austin had their first look. Shortly after, a horse-drawn carriage and trolley showed up out front of Brockington Hall right on schedule. Austin helped Megan gracefully make her way onto the carriage and then joined the bridal party and guests to head to Forsyth Park for the ceremony.
At Forsyth Park, many guests were already there chatting and preparing for Megan's arrival. After everyone was seated, the bridal party and Austin were in place, the carriage carrying Megan slowly made it's way down the Savannah streets with a clip-clop of horse hoofs. Megan made her way off the carriage and made the long walk down the walkway of the park to the ceremony as everyone watched on.  
Although the day called for 60%-70% chance of rain all day, the ceremony pressed on without a hitch. Aside from a 15-minute shower earlier in the day, the sun shined bright filtering through the Spanish moss of the Oak trees as Megan and Austin were pronounced husband and wife.
After the ceremony, everyone made their way back to Brockington Hall by trolly for the reception. Once the grand entrances were made and everyone was full of the southern cuisine, the dance floor was flooded by all of the guests. Dancing did not stop the entire night and the smiles on everyone's faces could not have been bigger. Megan and Austin made their final exit and jumped right into a limo waiting outside to take them back to Atlanta.
Congratulations to Megan and Austin! Here are a few of my personal favorites from their beautiful Savannah wedding! :)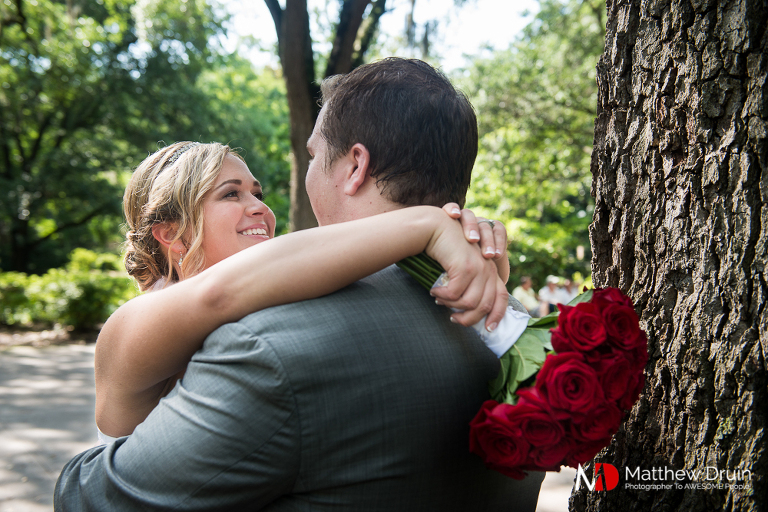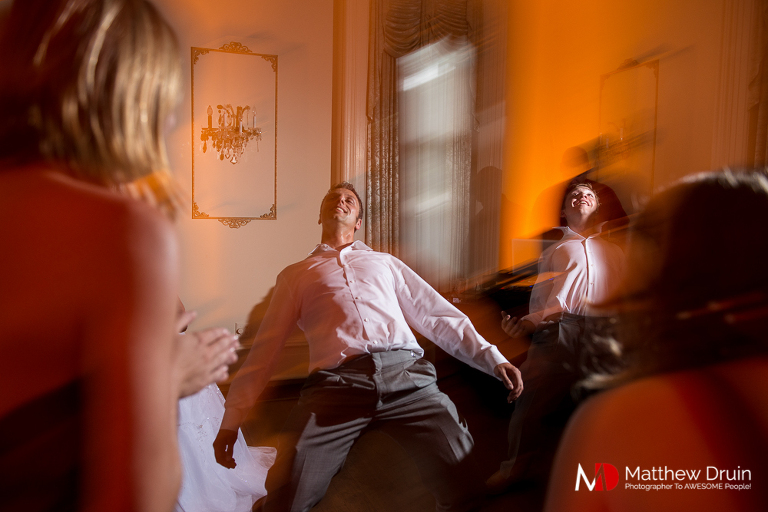 IF YOU LIKED THIS POST, YOU MIGHT LIKE THESE OTHER POSTS: