Holly and Carlos held their wedding in the rural area outside of Orlando at Wild Acres Villa. The villa was hand built in the 50s as a working cattle ranch and get-away for the busy doctor who owned it and features amazing architecture and detail. Like most couples, Holly and Carlos painstakingly planned their ideal wedding all the way down to the smallest detail, but there was one thing they couldn't predict, the weather. Hurricane Hermine just passed through a couple of days before and rain was still lingering in the area.
The day started off perfect with clear skies and warm temperatures as Holly and Carlos got ready for their big day with their wedding parties. Laughter could be heard booming through the large villa all morning, and a few tears were even shed by some. Hair and makeup looked flawless and soon everyone was ready for the day. Holly and Carlos met by the lake of the villa at a boat dock for their first look. Emotions ran high as they saw each other for the first time and read personal notes to each other. Afterwards, we explored the property for some portraits and then headed back to the villa to prepare for the ceremony.
Soon after, the once blue skies began to fill with dark ominous clouds and the rain began to pour. Although they didn't necessarily want a rainy day wedding, it appeared that Hurricane Hermine had other plans, and that is what they were going to get. The villa did not have a set indoor location for bad weather, so options were limited. We postponed the ceremony for about 1 1/2 hours to see if the rain would pass. Guests quickly began to fill the small villa wet from the rain. We talked about it for a bit trying to decide what to do. The sky cleared up slightly, but the rain continued. All Holly and Carlos wanted was to be married and celebrate with their family and friends. Instead of being overly upset and stressed about the rainy day wedding they had to deal with, the adventurous couple opted to just get married. We took off our socks and shoes, the guys rolled up their pants, and the girls hiked up their dresses. We all grabbed umbrellas and headed into Hurricane Hermine for the ceremony just as it was planned.
Photographing a rainy day wedding has a very unique set of challenges. Doing so in a hurricane, well that's totally unique, and something I had never had to do. Aside from the obvious cameras getting wet, holding an umbrella while trying to take photos, dealing with mud, and moving around all becomes much more difficult. I finally gave up on the whole umbrella thing as it slowed me down and the wind was just blowing it everywhere anyways. I also gave up trying to stay dry and clean. I decided in order to create the photos I wanted, I was just going to have to deal with the slop. By the end of the ceremony, I was a wet, muddy mess, but I got the photos I wanted and needed for Holly and Carlos. In the grand scheme of things, that's all that matters.
Once the ceremony was over, the rain soon cleared up which worked out nice since the whole reception was outside as well. Dinner was served followed by some great drinks and dancing. As the reception was in full swing, Holly surprised Carlos with a special appearance by Stormtroopers, Darth Maul, and Darth Vader from the 501st Imperial costuming organization that all came to join in on the party as well! It was definitely a mind-blowing experience for Carlos being such a huge Star Wars fan and the wedding guests couldn't get enough either. The whole day was wrapped up with a special dance between Holly and Carlos with no one else around before heading out through a gauntlet of lightsabers! Here are some of my favorite photos from Holly and Carlos's destination rainy day wedding in Orlando Florida.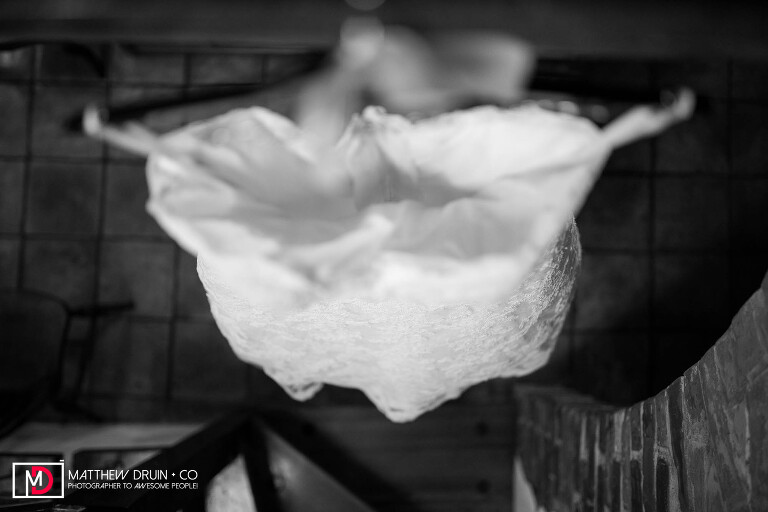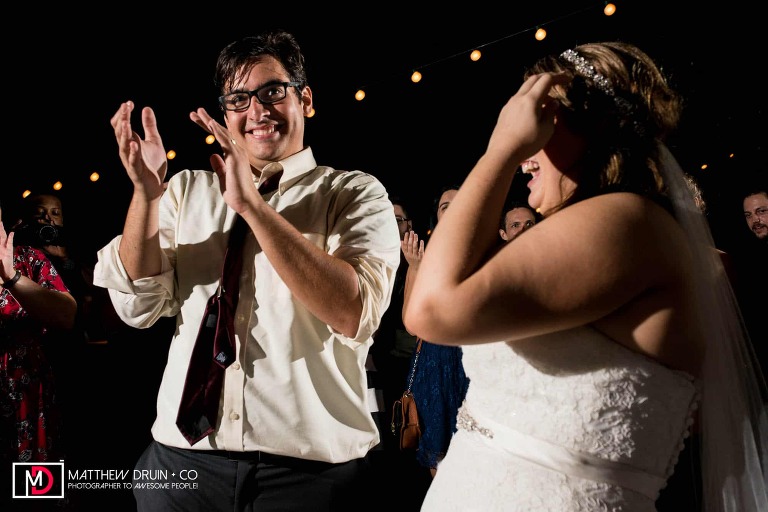 My name is Matt Druin and I'm an Atlanta wedding photographer that specializes in unique, offbeat weddings for all awesome people! Not only do I shoot amazing Atlanta weddings, but I also travel frequently for destination weddings, and weddings all over, with no travel fees in the US for amazing wedding photography. I also shoot Atlanta engagement sessions for newly engaged couples. I've even been known to travel, and far, for engagement sessions too!
Contact Atlanta Wedding Photographer Matthew Druin
Email [email protected]
Phone 678-551-0115
Address 225 Parkway 575 #66 Woodstock, Georgia 30188
Portfolios www.matthewdruin.com
IF YOU LIKED THIS POST, YOU MIGHT LIKE THESE OTHER POSTS: