When it comes to adventure, no one does it like Sarah and Kasey. From their camping engagement session to their destination Big Cedar Lodge Branson wedding in Missouri, these two love the adventure of life. Isolated in the Ozark Mountains are some of the United States's most beautiful landscapes and where Sarah and Kasey chose to have their amazing wedding. The wedding day started off with hair and makeup at Sarah's cabin while the guys were getting ready and playing poker at their cabin a few miles away. Although most everything is relatively close to each other, you can quickly get lost if you are not familiar with the area. Of course, that's what I did a number of times. Once Sarah and Kasey were ready, we arrived at a great spot under a garden tunnel for their first look. You could almost feel the excitement and anticipation from them both as Sarah approached Kasey. After some time laughing and taking in the emotions of the first look, we made our way through the mountains stopping off at a number of spots for portraits before heading to the ceremony. Laughing and big smiles could be seen from everyone as they arrived at the chapel. The reception was held at another area of the mountain, but it was pretty easy to get to with the shuttles Big Cedar Lodge provided us. As the sun began to set we hopped back outside to take advantage of the amazing landscapes right outside the doors.
Thank you, Sarah and Kasey, for entrusting me with your incredible Branson wedding and letting me into your's and your family's lives. It was truly amazing! Here are some of my personal favorite photos from the day.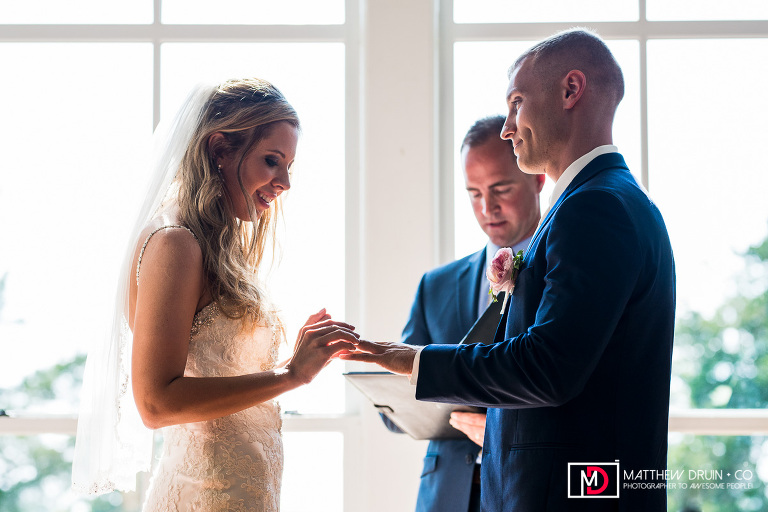 My name is Matt Druin and I'm an Atlanta wedding photographer that specializes in unique, offbeat weddings for all awesome people! Not only do I shoot amazing Atlanta weddings, but I also travel frequently for destination weddings, and weddings all over, with no travel fees in the US for amazing wedding photography. I also specialize in Atlanta families for Raw + Unfiltered Day In The Life family documentaries. I have photographed families all over Georgia from Atlanta to Woodstock, Acworth, Kennesaw, Roswell, Alpharetta, Canton, Johns Creek, Savannah, Macon, Augusta, Columbus, Duluth, and tons of other cities. I also travel anywhere in the world to capture amazing family vacations, travels, and stories.
Contact Atlanta Wedding + Family Photographer Matt Druin
Email [email protected]
Phone 678-551-0115
Address 225 Parkway 575 #66 Woodstock, Georgia 30188
Portfolios www.matthewdruin.com
IF YOU LIKED THIS POST, YOU MIGHT LIKE THESE OTHER POSTS: