A few weeks ago I met up with an awesome group of ladies to photograph them for an Atlanta fashion trends article, Style ID – Find Your Unique Style Profile for Black Dress Magazine. For this particular shoot, Elizabeth Cossick, the magazine's editor, wanted a behind the scenes look to go with the styles. We decided to use an unfinished basement and include some props and the used photo equipment in the frames. Shooting in an unfinished basement offers a ton of options, but also some unique challenges due to the type of space it is. The fashion styles were based on a classic chic, bohemian, and couture/avant-garde look. One of my favorite creative groups of people to work with, Dyer & Posta Salon, provide hair and makeup for the ladies for the different looks.  
I always love working with non-models, everyday people who don't model professionally, as they are very malleable and it often makes the shoots a lot more fun. Although professional models are nice as they typically know exactly what to do and can nail it quickly. Nonetheless, our amazing ladies, Sharon McGehee, Jolynn Dupree, and Heather Henson knocked it out of the park! Clothing, jewelry, and accessories were loaned to us by the amazing companies Ivy Lane Boutique, Fashion Cupcake, Love Street at Cedarcrest, and B. Watts & Co. We ended up shooting for about six to seven hours since there is so much that goes into this type of shoot other than just the photography. 
Here are some of the spreads and my favorite photos from the Spring issue of Black Dress Magazine on Atlanta fashion trends and finding your unique style ID.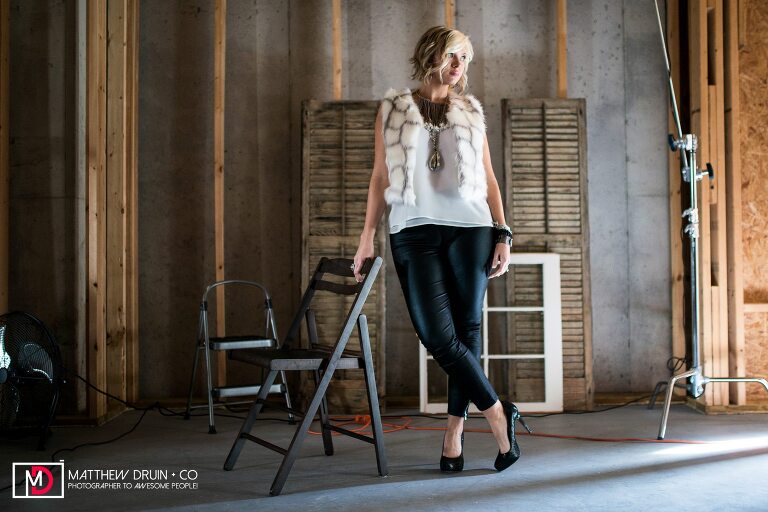 My name is Matt Druin and I'm an Atlanta editorial fashion portrait photographer.
Contact Atlanta Fashion Portrait Photographer Matt Druin
Email [email protected]
Phone 678-551-0115
Address 225 Parkway 575 #66 Atlanta, Georgia 30188
Portfolios www.matthewdruin.com
IF YOU LIKED THIS POST, YOU MIGHT LIKE THESE OTHER POSTS: