Anyone that has ever planned a wedding already knows how difficult and stressful it can be. They also know that the costs of having their dream wedding can creep up and quickly! Since you probably haven't had much experience with wedding planning, here are a few (not all) potential unexpected wedding costs you might run into.
SALES TAX & SERVICE CHARGES
The government is happy to see you and your partner tie the knot and they want to celebrate by making sure you pay them. :D When planning your wedding, be sure to add in sales tax for all of your vendors. Unless of course, one of your vendors you are choosing is us, where we include it all for you in our wedding collections! Also, some vendors might have service charges like travel fees. Again, if you are hiring us, we don't charge travel fees anywhere in the continental US! So…nothing to worry about there. Regardless of who you are hiring and for what, be sure to know if all taxes and service charges are included in your contracted price before signing the contract with your wedding vendors.
POSTAGE
Postage doesn't seem like much, but it really adds up quickly, especially with increasing postage rates and mailing out a ton of invitations and Save the Dates. It's a good idea to plan for postage on things like Save the Dates, invitations, thank you cards, and anything else you will be mailing. When ordering your stationary, keep in mind over-sized, oddly shaped, or bulky items will cost more to mail.
DRESS ALTERATIONS
Maybe you are lucky and your dream dress fits you perfectly right off the rack. If that's the case, you can skip this, but know most other brides really don't like you right now. Many bride's amazing dresses will require at least some type of alteration. Others will require a lot.
MARRIAGE LICENSE
This seems pretty self-explanatory and most couples are well aware of this, but you need a marriage license, and they range in price depending on where you live.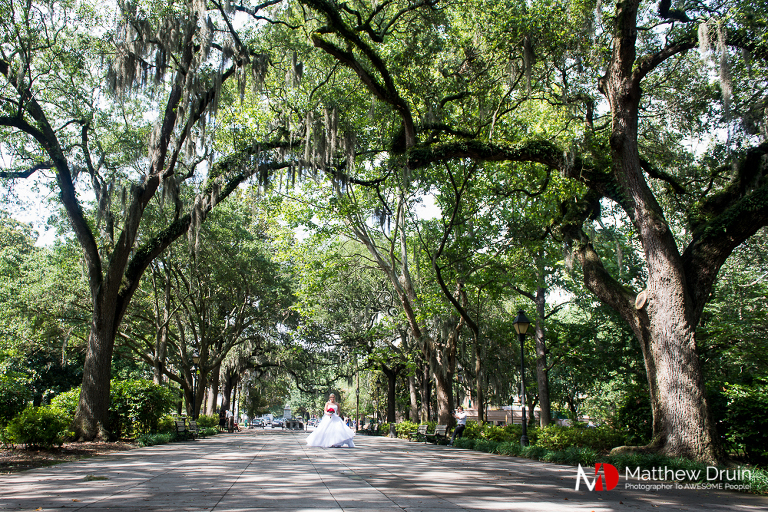 PERMITS
You are probably asking yourself what you would need a permit for. Depending on the location you plan for your big day, you might need them for the places such as a public park, beach, or other open to the public type of location. You may also need special permits for things like tents. Permits are not always required, so you need to research this in advance. There would be nothing worse than showing up for your big day only to find out, you can't have it.
WEDDING INSURANCE
Yeah, really, wedding insurance. Most couples never even think about insurance. After all, it's not too cool or tangible, but life does happen and you want to be sure to protect your big day. Wedding insurance generally covers things such as retainers / deposits paid to vendors, travel expenses, and other cost that go into your wedding. Coverage options, limitations, cost, ect vary widely, so be sure to do your homework. Wedding insurance is an especially important consideration if you are having a big wedding or destination wedding.
UNEXPECTED GUESTS & THE "WHO IS THIS GUY"?
You spend A LOT of time and money preparing your beautiful Save the Dates and R.S.V.P. cards to make sure you get a proper head count only to have unexpected guests arrive or guests inviting a plus one without you knowing. Be sure to set aside a few extra meals and place settings, so you are well prepared.
CUTTING THE CAKE
If you decide on having a custom wedding cake from a wonderful baker then your venue might charge extra. Sounds crazy right!? Well looking at it from the venues point of view, they will have to cut all of the slices of cake and clean all of the dishes for each guest. The average cost is about $2-5 per guest. Some venues do not charge for this, especially if they are providing the cake, then it is usually wrapped up in the initial cost.
OVERTIME COSTS
Weddings often run a little longer than many people typically plan for. This is because there are so many variables that can quickly change such as taking longer than you expect to get your hair / makeup finished, trouble getting into your wedding dress, late family / guests, ect. If your wedding does runs longer, you might need to have your band, DJ, photographer, videographer, or other vendors stay longer. Often times, overtime is charged at the full hourly rate and is typically rounded up to the closest hour. To help avoid this issue, simply pad your timeline with more time than you anticipate. This will help out a lot when unexpected situations arise.
BREAKING IT DOWN & CLEANING IT UP
Unless you booked a full service venue, more than likely you will need to breakdown and clean after your celebration is over. Of course, you might have plenty of family and friends handling this for you already. You might need garbage removal, a cleaning professional for the now wine stained curtain, or other unexpected cleaning expenses.
If you like these tips you can find other wedding planning tips on my blog at Tips For Clients. If you have a topic you would like to see covered, please let me know! :D
My name is Matt Druin and I'm an Atlanta wedding photographer that specializes in unique, offbeat weddings for all awesome people! Not only do I shoot amazing Atlanta weddings, but I also travel frequently for destination weddings, and weddings all over, with no travel fees in the US for amazing wedding photography. I also shoot Atlanta engagement sessions for newly engaged couples. I've even been known to travel, and far, for engagement sessions too! Plus, we have our amazing photo booth, Booth Riot!
Contact Atlanta Wedding Photographer Matthew Druin
Email matthew@matthewdruin.com
Phone 678-551-0115
Address 225 Parkway 575 #66 Woodstock, Georgia 30188
Portfolios www.matthewdruin.com